Read the other articles
The Ultimate Guide to the WHOIS Database
The Internet is a vast cyber landscape
And it's growing by leaps and bounds every single day.
While this is often a good thing, it can also make it very difficult for those of us who are interested in learning more about specific domains. Often, simply using the website's "Contact Us" form doesn't elicit a response from the owner, so we're left in the dark.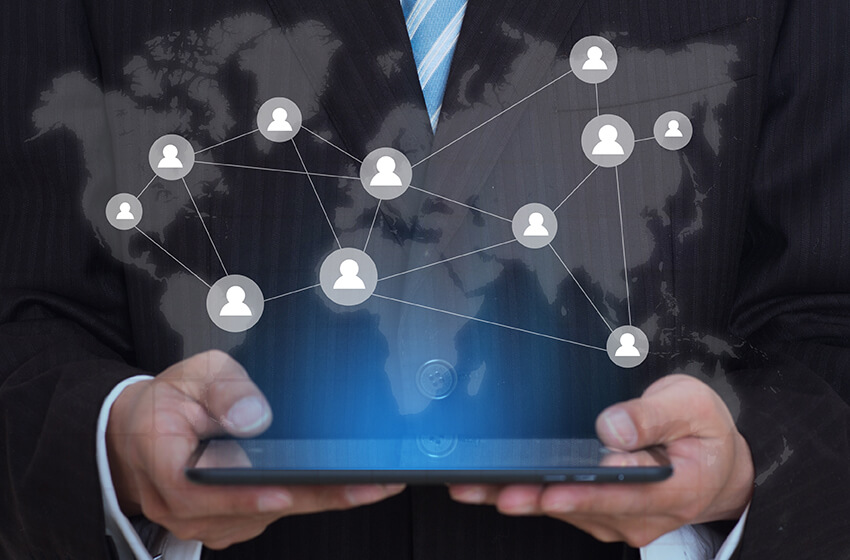 This can be extremely frustrating if you have a pressing issue that demands the domain owner's immediate attention.
Fortunately, this is exactly why the WHOIS database exists.
What is the WHOIS Database?
Despite how it looks, WHOIS actually isn't an acronym. Instead, it represents one of the database's major purpose: telling people who is the owner of a domain or IP address.
The name itself is almost as old as the protocol, which dates all the way back to the 80s. WHOIS was first mentioned in RFC 812, coined by Ken Harrenstien and Vic White in 1982. It was updated in RFC 954, just three years later.
Since its inception, countless people, companies, and government organizations have registered domain names for websites. Nowadays, they may use companies like GoDaddy, Tucows Domain, Namecheap, or any of a number of other domain registrars.
In order to register a domain, the interested party must provide some forms of identifiable information. These usually include their:
Name
Address
Email Address
Phone Number
Administrative/Technical Contact Information
This information is often collectively referred to as the domain's WHOIS data. So, in fact, WHOIS databases do more than just answer "Who is the owner?" It provides other relevant details about that owner, too.
Registrars and ICANN Accreditation
There is no single, centrally-operated WHOIS database where all this information is housed.
Instead, independent entities – called "registries" or "registrars" – manage this important data.
In order to become a registrar, these companies need to first earn ICANN accreditation.
ICANN (Internet Corporation for Assigned Names and Numbers) is a nonprofit organization that's in charge of maintaining timely, unrestricted access to this information to the public. They are also responsible for ensuring the information they house is accurate and up-to-date.
Therefore, anyone can leverage the WHOIS protocol to look up domain name registrants in the WHOIS database. The whole point of this protocol is to provide free access to the public and do it in a standardized way across all domains.
ICANN is the perfect organization to head this up. Among many other things, ICANN oversees the technical maintenance required by the Central Internet Address pools, as well as DNS root zone registries.
11 Common Reasons for Doing a WHOIS Lookup
So, the WHOIS directory is a lot like a Yellow Pages for different domains. It provides contact information for the domains of different companies and individuals.
Still, that only scratches the surface of what this directory can be used for.
There are actually a number of reasons people and organizations access WHOIS directories all the time.
Here are 11 of the most common ones:
To find out if a certain domain is available or not
In order to contact the network administrators to resolve a technical matter related to a domain name's associated networks
To diagnose registration problems – WHOIS queries retrieve data that can be helpful for resolving an issue with registration ownership, like the identity of a registrar or creation and expiration dates
To find the identity, contact information, or business location of an online business, organization or merchant
To connect an organization, company, or individual to a domain name and find which party is operating a web service connected to that domain name (whether for commercial reasons or other purposes)
To get in contact with a domain name registrant in order to discuss a secondary-market transaction involving that domain
To contact the domain name registrant and advise them on their obligation to maintaining accurate registrant information
To contact the domain name registration about issues related to protecting and/or enforcing intellectual property rights
To establish or investigate an identity as part of an incident response following an illegal cyberattack (this is often why law enforcement agencies use WHOIS – to identify a domain name's points of contact)
To find email addresses related to investigative leads in order to identify alleged perpetrators of a crime and/or their address (again, this is another reason law enforcement agencies use WHOIS)
To research websites advertised by spam (law enforcement).
Some people even do an entire WHOIS database download – securing hundreds of millions of domain name statistics and other relevant information. This gives them access to all of this helpful information at a moment's notice.
What WHOIS Cannot Be Used For
One activity you absolutely cannot use WHOIS for is for marketing or spam purposes. ICANN is explicit about this. Anyone who breaks this rule could be prosecuted.
Of course, following through with prosecution is often easier said than done.
As Victor Algaze found out, plenty of people and companies are willing to overlook these penalties and contact people who leave their information public. It turns out that enforcing these laws is actually very difficult. Algaze wanted to see what would happen if "his information" was available to the public through a directory (he provided fake data), so he registered a domain and left this information available to the public. It didn't take long before all kinds of businesses were contacting him, offering their services.
Note: When registering a domain, you have to provide accurate contact information. Otherwise, you, too, could face penalties.
This onslaught of messages from businesses is why most registrants offer a cloaking service (or include it) to their clients that will keep their information safe.
Domain Privacy and the WHOIS Database
That brings us to one of the most common topics associated with WHOIS directories, which is that of security.
If you've never registered a domain before, this subject is of critical importance. Those who don't understand it risk making an extremely costly mistake – attracting all kinds of unwanted attention from every corner of the World Wide Web. Among others, this commonly includes spammers and identity thieves.
Remember, Alvarez used fake information. So, once his experiment was over, he was safe again. If you make the mistake of allowing the public to offer your data, it might be very difficult to put that genie back in the bottle.
To make matters worse, there are even some services out there that identify when new domains are registered and then disseminate this information to their clients, who immediately begin contacting these individuals and companies – again, despite the aforementioned penalties.
How to Keep Yourself Safe
Fortunately, as we touched on earlier, you don't have to be a victim just because you want a website.
Instead, you just need to leverage a WHOIS privacy service that will actually treat the registrar into a sort-of proxy for you. So, the WHOIS directory will actually display the registrar's contact information, keeping yours safe from undesirable eyes.
Again, most registrars now offer some kind of service like this. For example, GoDaddy refers to it as their Private Registration service. They're far from the only ones, though.
Ideally, you want to implement this defense before you register your domain. This will keep your information from ever entering a WHOIS directory or being indexed by Google and other search engines.
Still, if you don't already have this service in place, it's never too late. Contact your registrant or switch to one that offers this kind of protection.
How to Contact Someone with Proxy Information
Recall from earlier that one of the main reasons people use WHOIS directories is because they are interested in buying a domain. They've found one they like, but just like with buying a house or building, they need to get in contact with the owner to negotiate.
Unlike with a house or building, it's not always easy to do this with a domain.
That's where the WHOIS database is extremely helpful.
However, as we just covered, the contact information often lists a proxy – not the actual owner. In that case, you need to contact the registrar – which will be listed in the directory. A lot of times, you can simply enter the domain you want into their "domain checker" tool and, upon discovering it's taken, they'll offer you the option to contact the owner on your behalf.
Interested in Conducting a WHOIS Lookup?
If you're in the market for one of the common purposes people use the WHOIS directory that we mentioned above, you've come to the right place.
In fact, Domain Name Stat does more than just offer you access to this powerful directory. You can also use our site for domain stats and even leverage our Internet statistic API if you have especially unique purposes.
We also break down each Internet statistic point by:
TLD
TLD Type
Registrar
Country of the Registrant
We also offer custom reports.
If you need anything else or have any questions about our services, our team is here to help and will respond within 24 hours.
Read the other articles