Read the other articles
Did .uk TLD Use Gain Prominence after Brexit?
A quick answer to this question would be a yes. But that's only if U.K. citizens cannot prove they have the right to own a .eu domain before 31 March 2021 and decide to switch to the .uk TLD.
Background on the Issue
To give some context to the issue, Eurid, the .eu domain registry manager, suspended around 81,000 .eu domains registered by some 50,000 U.K. citizens in compliance with the regulatory changes caused by Brexit. That does not spell the end for affected .eu domain owners, though, as the agency gave them three months to prove they have the right to own their current domains, that is, if they are U.K. residents or business owners but citizens of other European Union (EU) member states.
All .eu domains whose owners fail to fight for would be made available for registration by January 2022. While many of the domain owners claimed the move was a violation of their right to owning property, Eurid stated that it was in line with the U.K.'s agreement with the European Commission (EC).
Since Eurid issued a memo as early as 2018, some affected U.K. citizens have started moving their websites to non-.eu domains. In fact, the number of .eu domains registered in the U.K. shrank from more than 300,000 in 2017 to 81,500 at the beginning of 2021.
Has the .uk TLD Gained Prominence?
We took a closer look at the recent mandate's effect on domain registration and found that the volume of .uk domain registrations has indeed grown recently. Looking at our own domain registration statistics for the .uk TLD, the volume rose from 5.6 million at the beginning of January 2017 to 16.5 million at the end of December 2020. That indicates a staggering 98.1% growth over four years.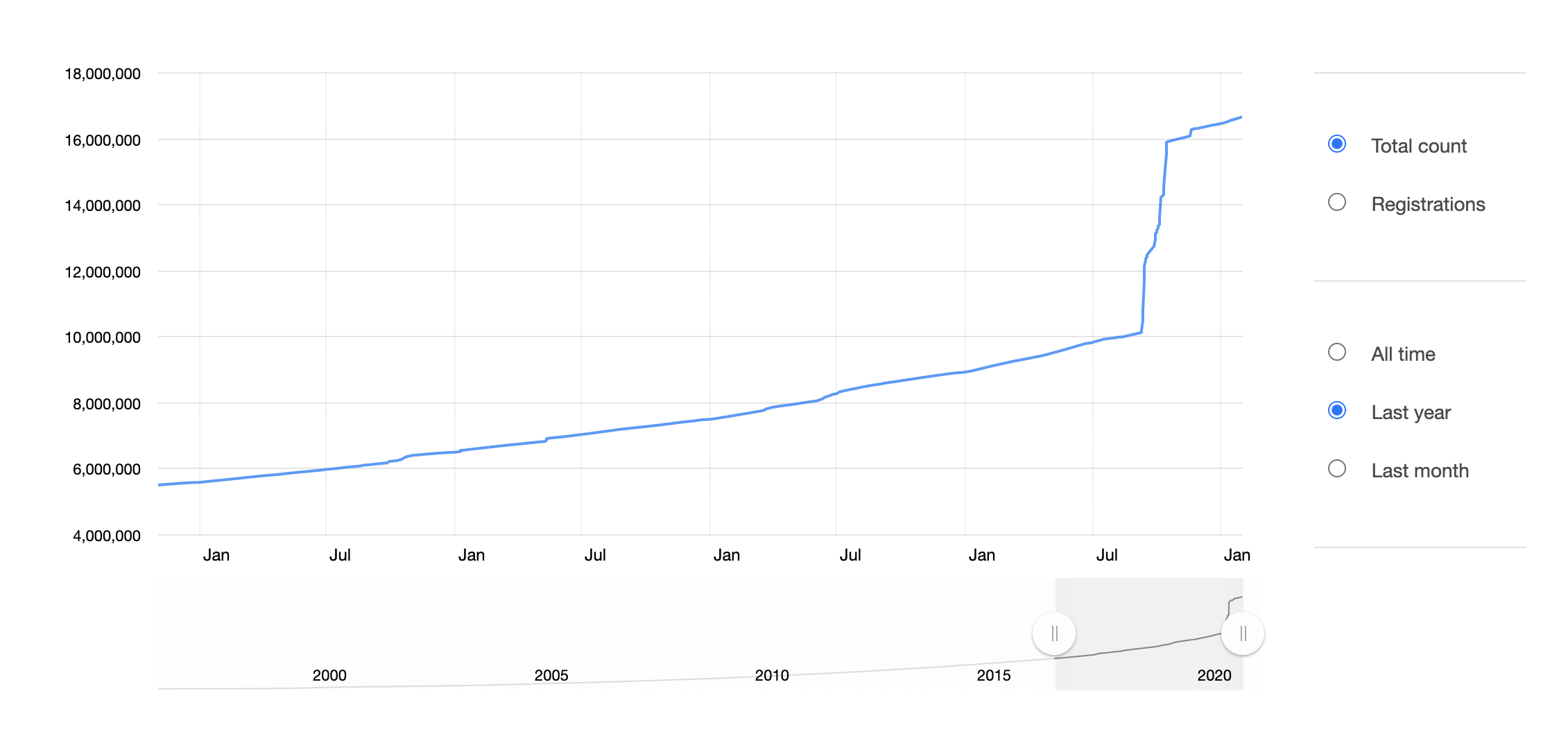 A daily breakdown of .uk domain registrations can also be seen on our statistics page.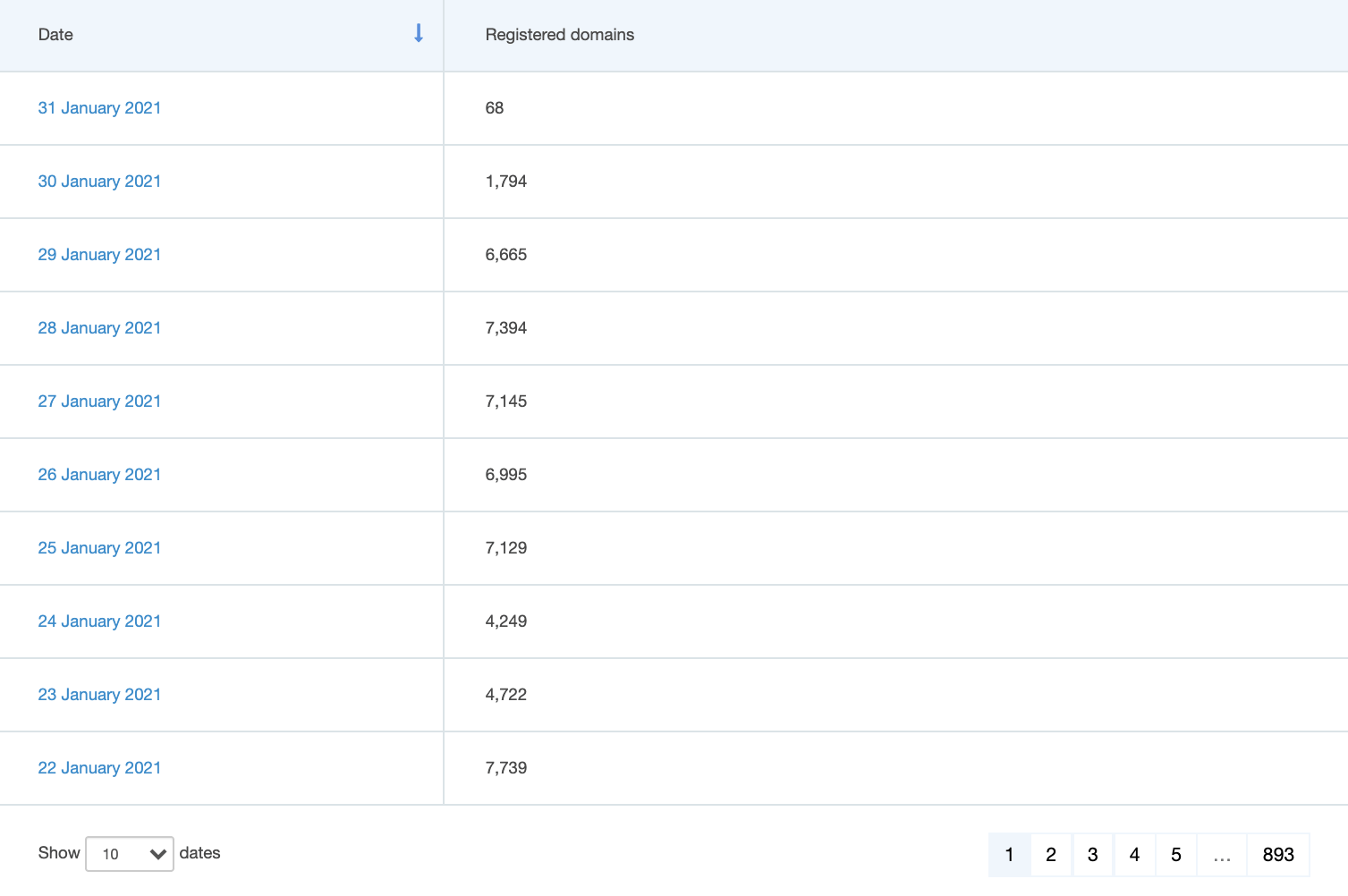 Domain Name Stat statistics also showed that the top three .uk domain registrars were 123 Registration, Inc., GoDaddy.com, LLC, and 1&1 IONOS SE. The following table shows their respective number of registrations.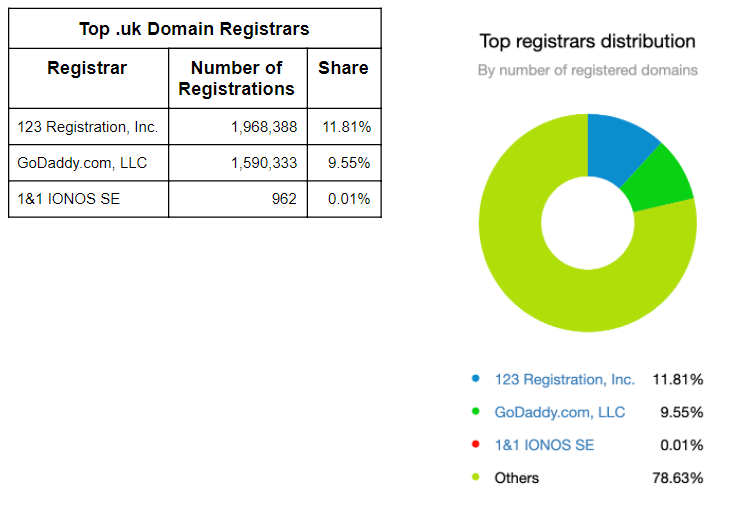 If the .uk TLD statistics are any indication, we can reasonably expect that Brexit did indeed lead, or at least significantly contributed, to the rise in the volume of .uk domains and thus the prominence of the .uk TLD extension.
Read the other articles