Read the other articles
API Access: Top Stats You Should Collect
about Domain Names
Did you know that something as little as a weather forecast calculation can accumulate data sets reaching the size of petabytes?
For those who haven't heard the term 'petabyte' before, it's a unit equivalent to a million gigabytes of storage space. The good news is that we have systems in place today that can process big data and internet statistics and convert them into details an average human being could understand.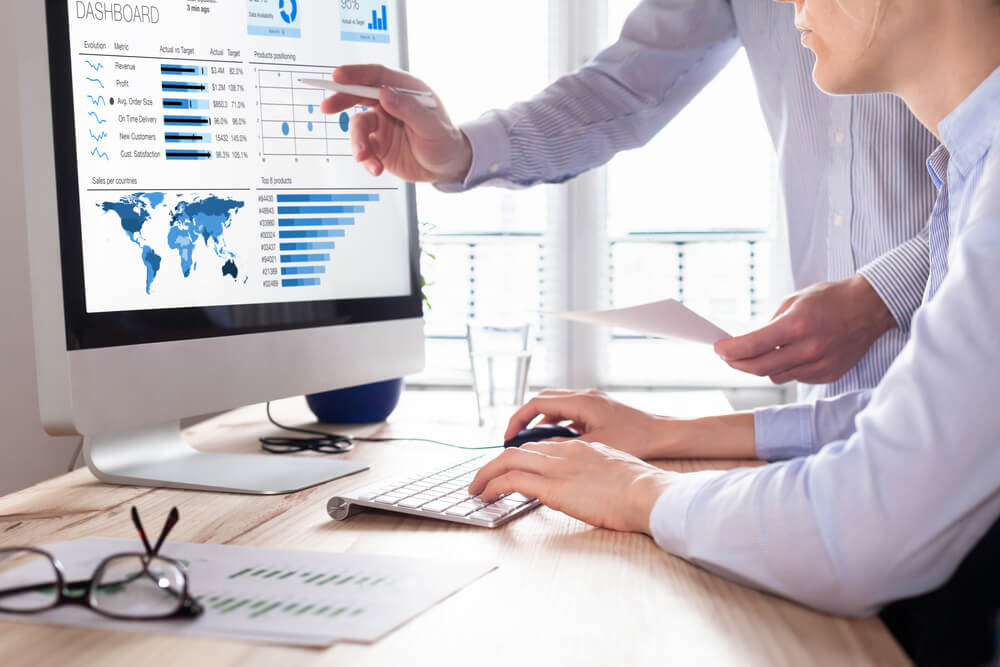 Shifting to the business of domains, the continuously growing data on registered addresses worldwide can also reach big data status. But after these numbers are processed and turned into accessible domain name statistics, they become highly valuable in various business cases.
A domainer, for example, might monitor international trends on the buying and selling of domain names which can help with business decisions and domain appraisals. Branding agents can use detailed domain registration stats to check which domain registrar would give the most positive impact. Marketing research teams can learn about gaps in their business that need attention. And IT personnel can identify and prepare for new threats in the online world.
Such activities are possible because the processed domain information can be obtained through API access — an interface offering seamless access to relevant data. Let's take a closer look.
What Data Is Included in the API Access?
API access provides comprehensive information for the benefit of other programs and applications. The data on domain names are broken down into the following feeds: by TLD, by TLD type, by registrar, by country of the registrant. The service then allows users to process the numbers using their own analytics software to identify trends and make predictions.
Here are the types of data you can get about domains:
By TLD
Top-Level Domains or TLDs are the domains at the highest level of the hierarchy.
As part of their proprietary systems or third-party applications in use, API access allows users to view the number of registered domains in a specific TLD, learn how many registrars are working with the current TLD and how many domains are signed with DNSSEC (Domain Name System Security Extensions) — verifying that users are communicating with the correct websites or applications.
It is also possible to check the number of upcoming deletes — i.e., how many domains will be suspended soon.
By TLD type
There are three top-level domain types: Generic, Country, and New.
Generic TLDs are the primary generic top-level domains such as .com, .org, .net, .edu, .int, .gov, and .mil.
Country TLDs are top-level domains that are often used or reserved for countries, sovereign states, or independent territories. The examples include .kr (South Korea), .uk (United Kingdom), .ro (Romania) and .eg (Egypt).
New gTLDs are part of the 1,400 new extensions that were released to cover fields in technology, science, leisure, and more.
By registrar
Registrars are companies that are authorized by the Internet Corporation for Assigned Names and Numbers (ICANN) to sell domain names. Top registrars, the number of TLDs that the registrar works with, the number of registered domains, global market shares, and registered IDs assigned by ICANN are the statistics you can find in this feed.
By country of the registrant
A registrant is an individual or an organization that has registered a specific domain name. The statistics to be expected here include the number of TLDs the country works with, domain name registrations by country, global market share, signed zones, and upcoming deletes.
What Are the Main Use Cases?
The statistics on domain names are beneficial in many ways. Besides allowing you0 to check the specific information on domains, they also provide exclusive insights into the data that would not otherwise be available elsewhere. Here are some situations where such statistics could come in handy:
Domainers and registrars research
As a registrar, wouldn't it be great if you could check who your main competitors are and how they behave over time? The tools allow you to analyze statistics of domain names and registrars, investigate the penetration of certain registrars in the market, and so on.
Domainers could check out the dynamics of domain registrations in a given top-level domain and relate any trends to global business events that impact them.
Marketing research
Marketers could study which registrars are the most established and make an informed decision when choosing the right one for their needs. Also, knowing which domains are the most popular can give their organization insights into market trends.
Cybersecurity and IT research
Teams in charge of cybersecurity can tackle large-scale attacks and prepare for rising threats. For example, when studying domain statistics, you may observe a certain rise in a subset of newly-registered domains — potentially indicating suspicious activities in that area. It is also possible to analyze the overall cybersecurity landscape, for instance, by looking at how many domains are signed by DNSSEC and where the majority of them are located.
Scientific research
One of the things professionals can do is to prepare surveys, estimate business development in a given region, and study domain expansions across countries.
API access is a gateway to domain registration stats, which provides plenty of practical uses for individuals and organizations looking to get ahead. If you're interested in learning more on how you can integrate these capabilities in your company, contact us today at service.desk@domainnamestat.com.
Read the other articles